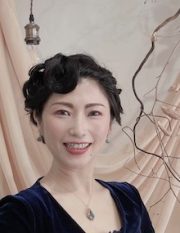 《Osaka Happyakuyabashi Bridge》
During the Edo period, Osaka was called "Naniwa Happyakuyabashi " (eight hundred and eight bridges), along with "Edo Happyakuyacho" (eight hundred and eight towns) and "Kyoto Happyakuyaji" (eight hundred and eight temples). These are not really 808 temples and bridges, but rather figurative expressions of so many temples and bridges stood side by side then.
Foreign visitors landing at Kansai International Airport first cross to the mainland via a connecting bridge. Just like the bridges, I would like to interpret as a "bridge" to deliver the attractions of Izumisano City and Japanese culture to foreigners.