About Izumisano Area Guide Association
Many of our guide members are from Izumisano and have completed a special training course prepared by Izumisano City.
Our guides are qualified in recommending interesting places which showcase the rich local history, culture, and industry of Izumisano City.
The Izumisano Area Guide Association was founded in March 2014. Our aim is to provide you with the best possible experience while exploring Izumisano.
With a deep love for Izumisano, our guides are ready to serve as ambassadors on your journey through the wonders of Izumisano.
Guides are available in English, Chinese, and Korean. Japanese language is also available.
We look forward to seeing you in Izumisano where the past is always present!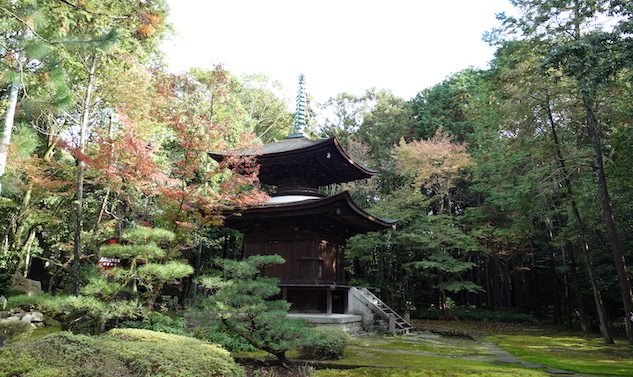 How to access to Izumisano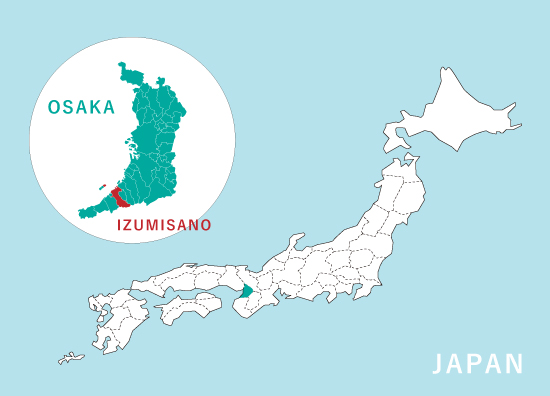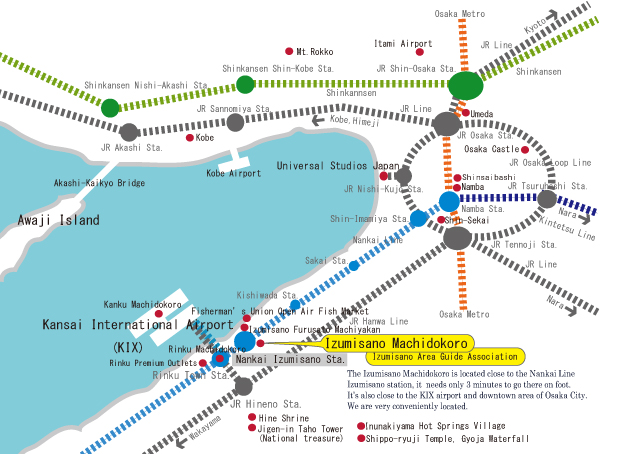 Izumisano is a gateway city which connects Japan and the world. It has beautiful mountains, natural environment surrounded by green trees, and Kansai international airport.


Izumisano Area Guide Association
Tourist Information Center, Izumisano Machidokoro,
8-12, 3-Chome Uemachi, Izumisano City, Osaka 598-0007, Japan
TEL +81-70-3891-5430
FAX +81-72-469-6300
HP https://guide-izumisano.jp
Email info@guide-izumisano.jp