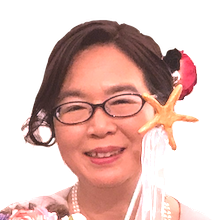 Hello, I'm Masako from Kishiwada, not far from Kansai Airport. I've spent most of my life here. I majored in English at university in Kobe and also I've studied in America. In my previous job I worked with many foreign instructors and visited clients all around the Kansai area.
I like travelling, and have been to Spain, Italy, Australia, and Namibia. I really enjoyed their beautiful landscapes, unique cultures, tasty food and drink, and meeting people there.
Through my job and personal experiences, I hope to have opportunities to show visitors around Japan, especially southern Osaka. I can help you to have a lot of fun while you're here!