Senshu towel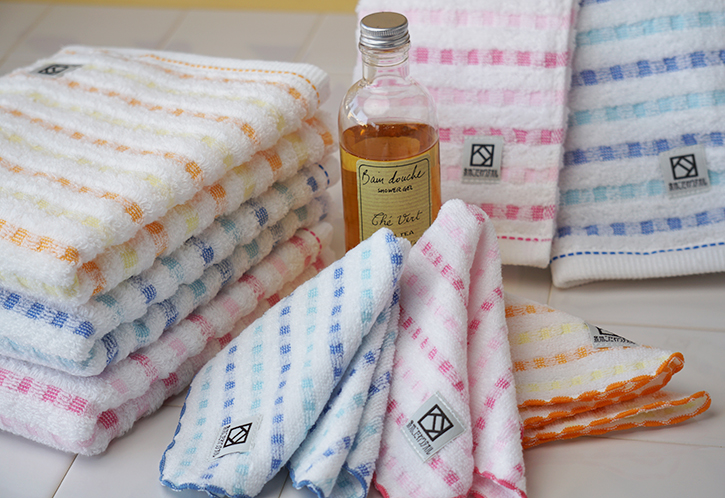 Senshu towel is "Ato-sarashi (bleaching after weaving)" towel
Towels produced in Senshu are reliable, good for the environment and have high water absorption.
Since 1888, the towel manufacturers in Senshu have been keeping the "Ato-sarashi (means bleaching after weaving)" method consistently to produce the high absorbent, clean, soft texture.
They always create the new items to meet the needs and market not only eco-friendly but also user-friendly.