"Blood Sarasara dinner" with a lot of Senshu onions.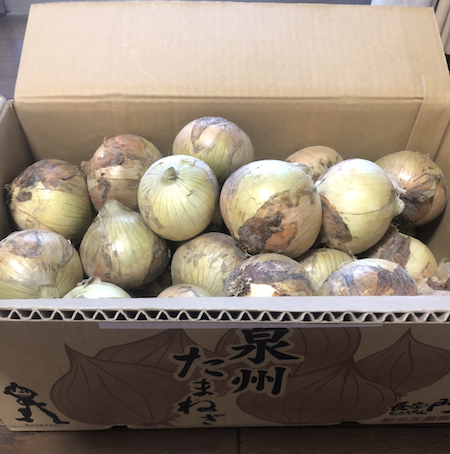 Osaka is famous as the city of gourmet, but contrary to general belief, Osaka is also a production center for delicious food. In particular, Izumisano city is known as one of the main onion producing areas in Japan.
The characteristics of "Senshu Onion" are that it has a lot of water, is sweet, and has a little pungency. You can eat it raw in the best season. It is a popular ingredient among skilled chefs. Onions were introduced from abroad during the Meiji era. In Izumisano as soon as it was handed down from abroad as a back crop of rice.
It is an episode where you can feel the spirit of Osaka people, "I like new things" and "Waste is a loss! I Use everything that can be used."
This onion arrived to me by "Furusato Nozei (hometown tax)" system. But Izumisano city was depressed when the "Furusato Nozei" mess came to, however the effort they put into it hasn't changed at all.
"Blood Sarasara dinner" with a lot of Senshu onions. The point of how to make it is not to soak  the cut onions in water. Enjoy the sweetness of Senshu onions.
・ Donburi of onion and natto
・ Grilled onion with butter and soy sauce
・ Sliced ​​raw onion salad
・ Chicken wings oven-baked and salad with onion dressing