Enjoy the mysterious night time in Koyasan.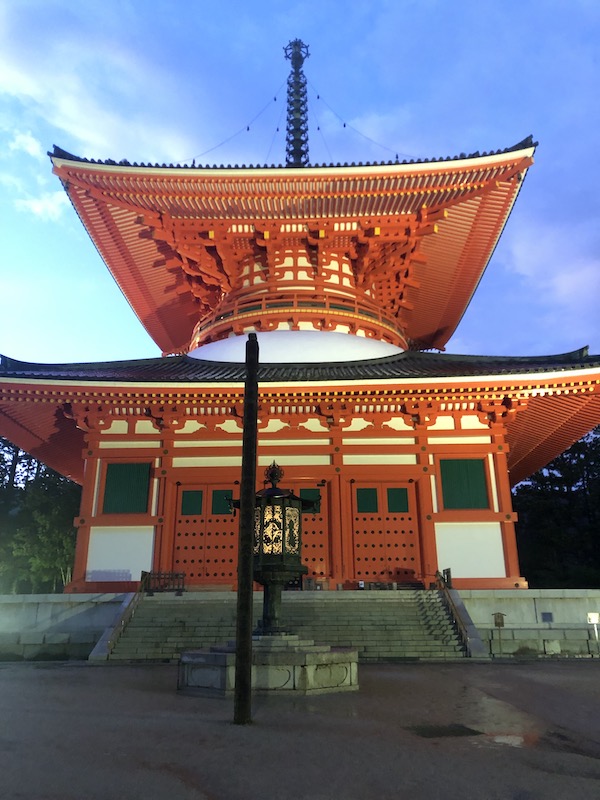 Koyasan was founded by Kukai(a Japanese monk ) more than 1200 years ago.People say it is like a religious wonderland floating in the sky.
 This time , let me introduce "Danjyo Garan area Lighting Up " , a unique way to enjoy the night at the sacred site, away from everyday life.  "Danjo garan"area is one of the two most sacred sites in Koyasan.
When Kukai founded Koyasan, the first place he began to work on was "Danjo garan" area. Various Buddhist-related facilities ,such as pagodas, halls, gates, bells are gathered in this area.
Danjo garan area is illuminated from sunset to dawn throughout the year. And you can enjoy a different atmosphere from the daytime. There are many places to see. Here are just some of my recommendations.
"Konpondaitou" the big pagoda
 This pagoda which looks like a two-story building ,is actually a one-story building because of an atrium inside. It is an innovative design with a square lower level and a circular upper level. In fact, this pagoda was designed by Kukai himself. You can learn about  Kukai's many talents here.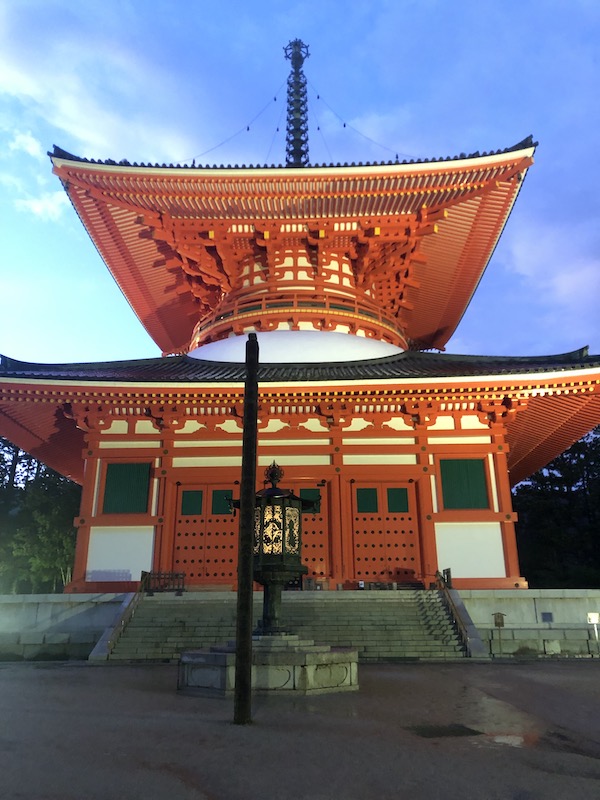 "Chu-mon" and " Shitennou-zo"  the central gate and  the buddhist statue 
 This gate was built in 2017   to commemorate the 1200th anniversary of the founding of Koyasan.
 This Buddha statue serves as a security guard man to protect the inside of the gate and to ward off evil spirits.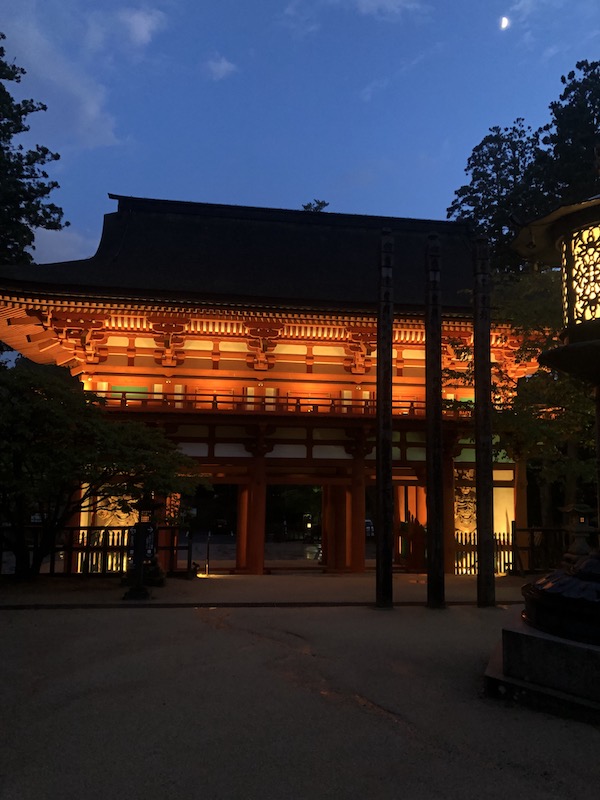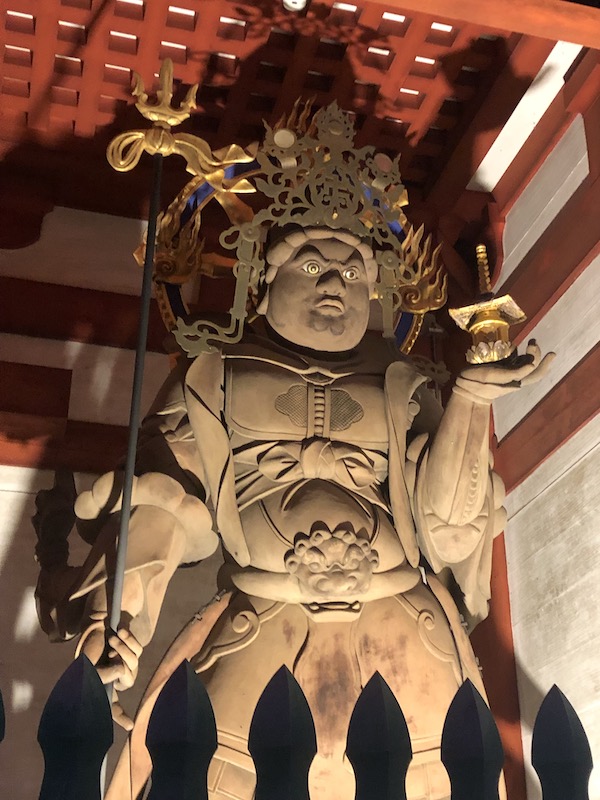 "Daido-no-kane"  the bell hall
 This bell is  the 4th largest bell in Japan. It is still in use today. While many buildings are colorful, this one stands out for its whiteness and is absolutely beautiful.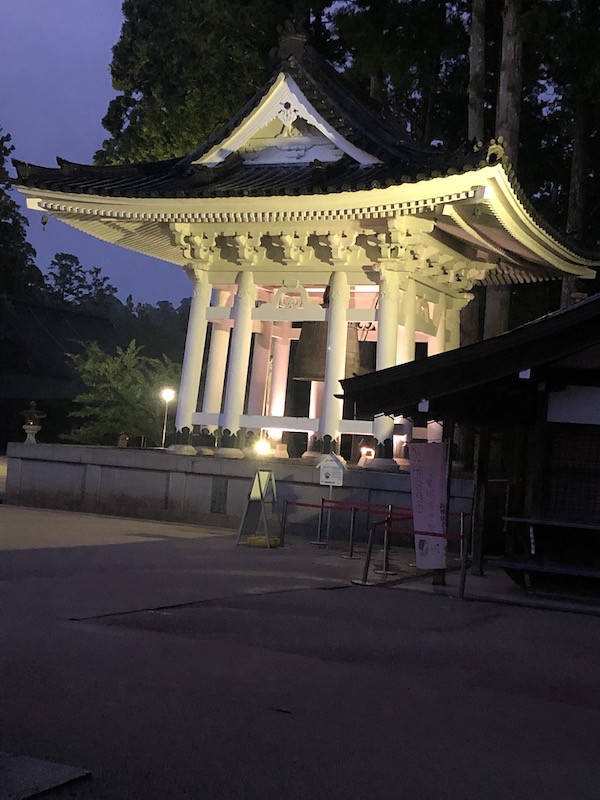 Please  which only overstay guests can enjoy, while feeling the sound of nature, including the sound of insects and the bleese.