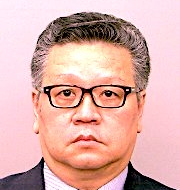 Thank you for viewing my profile page and I'm so exciting to introduce on myself.
I am a tour guide and interpreter of English and Chinese licensed both as Izumisano City regional and national.
I have a cheerful and kind personality and love to enjoy the travels, so guiding visitors from the West, China, Taiwan and Southeast Asia is my greatest pleasure, if you want to visit to the places of natural beauty and historic interest and to understand Japan's customs and human feelings, please feel free to contact me.
I want to with you visit to tourist sites surroundings like Izumisano City, Osaka, Kyoto, Nara and Kobe with he beauty of four seasons, gourmet meals and historic interest.
I feel confident that I will succeed in making my guiding for you.
I'm sure you can enjoy my hospitality to making a uniquely qualified guiding through your staying in any part of Japan.