Waterfall Meditation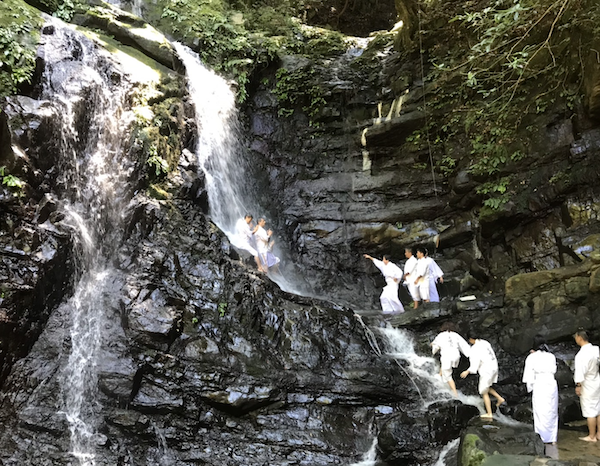 A sacred place for practitioners of Shugendo
There is a temple officially called Inunakisan-Shipporyuji, a temple of Inunaki school of Shingon-sect.
It is said that Enno-Gyoja founded Shugendo and the principle image is Kurikara-ryu or a dragon wrapped around  a sword made by Enno-Gyoja.
It is the oldest sacred place of Katsuragi-Shugendo called as Moto-Sanjo.
Today, it is one of the fundamental training places of Katsuragi 28-kyozuka where the sutras were buried.
Anyone can try one-day experience of Shugendo training here. Through waterfall meditation and other training, practitioners can purify their minds and souls and get a glimpse into mysterious world of Shugendo.