Senshu Daibutsu Kurobotoke
Senshu Daibutsu Kurobotoke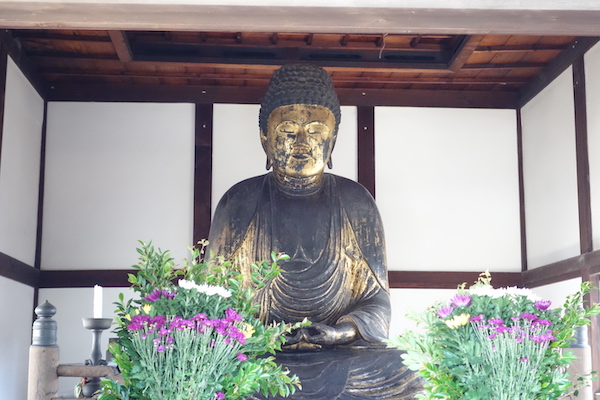 A black big seated statue of the Great Buddha
Amida Nyorai Zazo known as Senshu Daibutsu Kurobotoke (a big  seated statue of Buddha) is worshipped in Jozenji Temple.
This is the biggest Buddha in Senshu area (4.8 meters). It is called "Kuro-botoke" or Black Buddha from its color. It is finished with alternate lacquer and gold coating.
Nowadays, the lacquer has come off and gold is visible.