Katsuragi Shugendo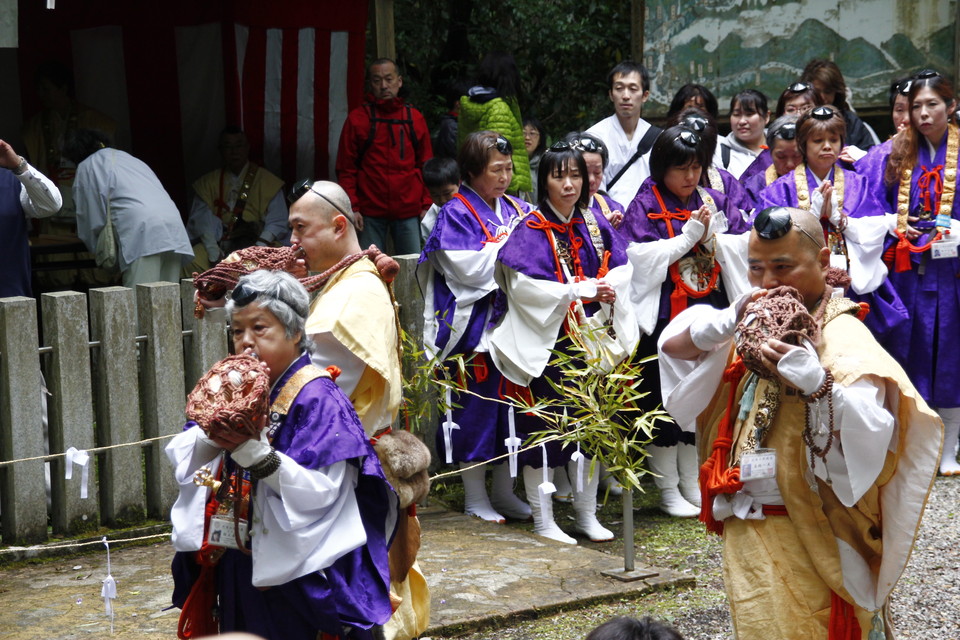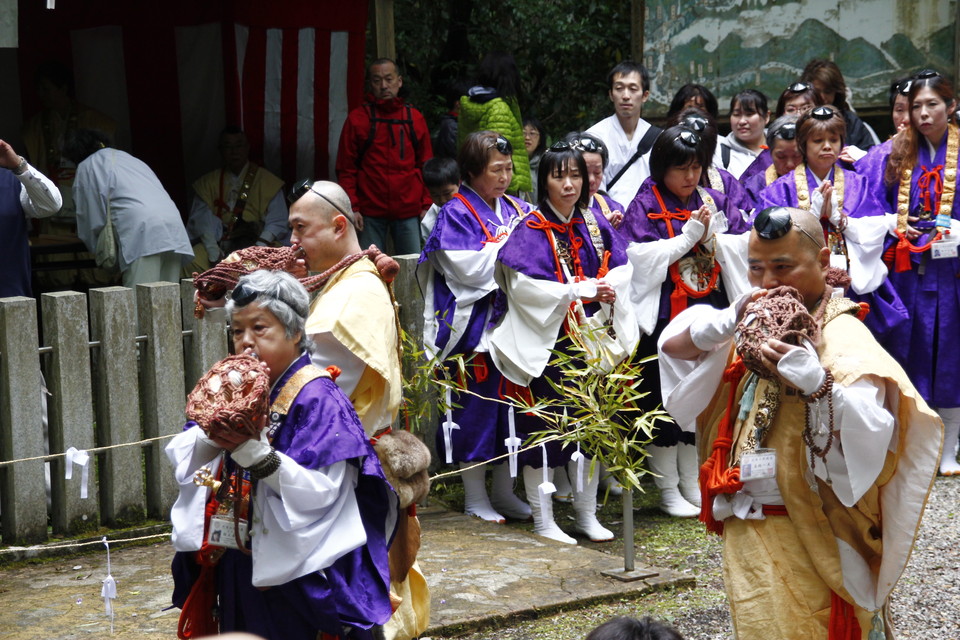 "Leaders of Shugendo blowing conch shells"
Katsuragi mountain peaks are on the border of Wakayama, Osaka and Nara, and called "Leader of Shugendo blowing conch shells".
It is said that Ennogyoja, the founder of Shugendo, took his training here. There are 28 Hokekyo Sutra Mounds which Ennogyoja buried in the grounds. The trainees of Shugendo move around the mounds, temples or huge stones. That training is called "Katsuragi Shugen" and cultural properties which consist of Katsuragi Shugen are seen in this area, Shipporyuji temple is one of the 28 Hokekyo Sutra Mounds.