Goma-daki: Sacred Fire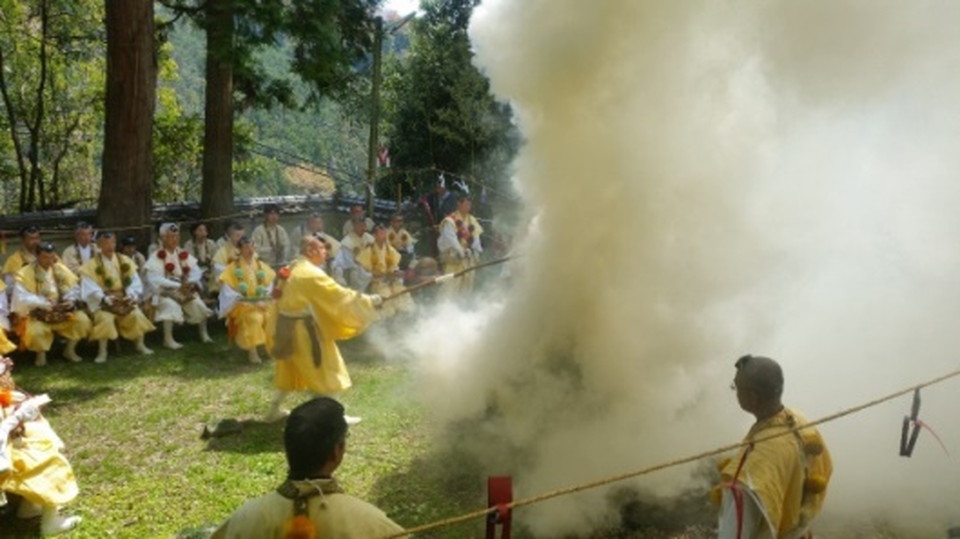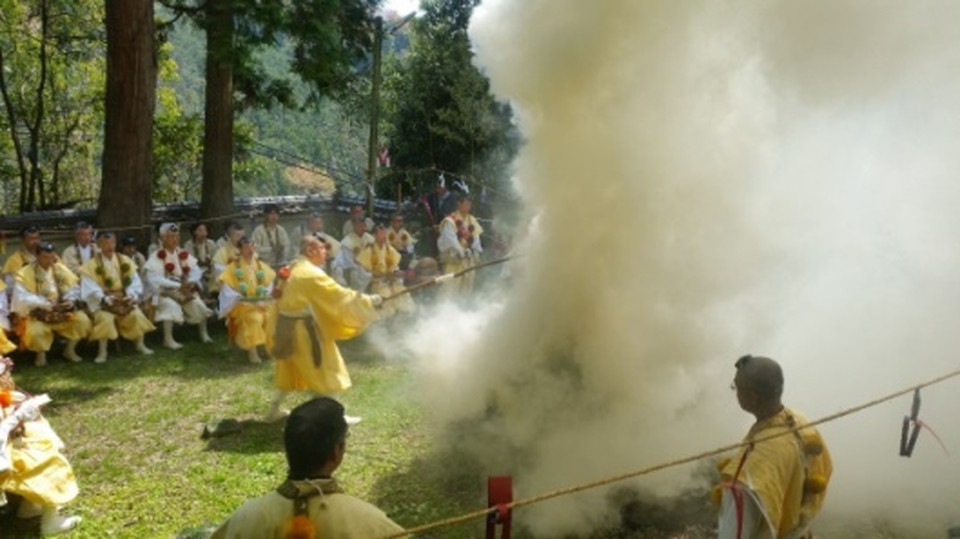 Sacred fire for invocation of Esoteric Buddhism
Goma-daki means the Buddhist rite of burning small sticks of wood on the altar to invoke divine help.
It means that the fire of wisdom of Fudo-Myo-o burns evil passions.
It is a spiritual exercise of praying accomplishment of desire of common people by service of Esoteric Buddhism.
Goma-burning ritual and fire-walking (Saito-ohgomakyo) is held on April 27.
After the fire burnt out, fire-walk ceremony is held.
People walk barefoot across the still warm charcoal to pray for protection from the evils.