Aozora-Ichiba: Open-Air Seafood Market
Aozora-Ichiba: Open-Air Seafood Market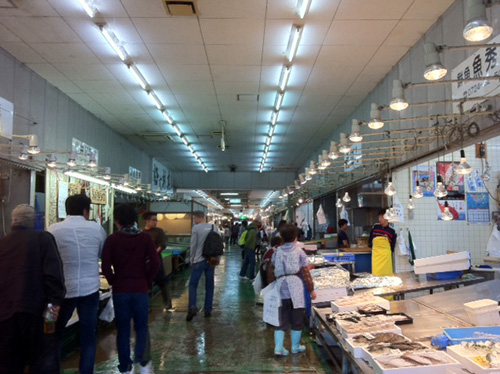 A mine of fresh fish
It is a name of shops standing side by side at Izumisano fishing port. It sells fresh seafood caught in Osaka Bay.
An auction is held in every afternoon except for Wednesday and visitors can watch it.
Many shops sell many kinds of fishes, shells, shrimps, crabs and squillas on the first floor of the building.
It is often introduced on TV that people can get fresh seafood at a reasonable price.