Lets go to Aozoraichiba!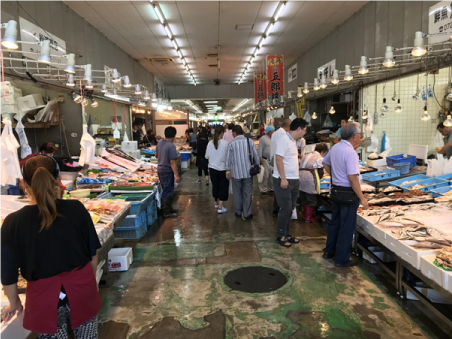 Izumisano is the closest city to Kansai International Airport. It takes about 10min by train – Nankai Railways – from the Airport to Izumisano station.
We can get to the Aozoraichiba or the open-air fish market in 15min walk,
through Sanomachiba or a small old town.
Aozoraichiba is located just at the Izumisano fishing port and operated by Izumisano Fishing Association. Free parking lot is available.
We can watch an auction of fresh fish every day around 2 p.m except Wednesday and stormy weather day.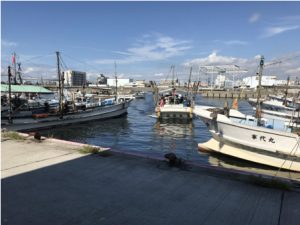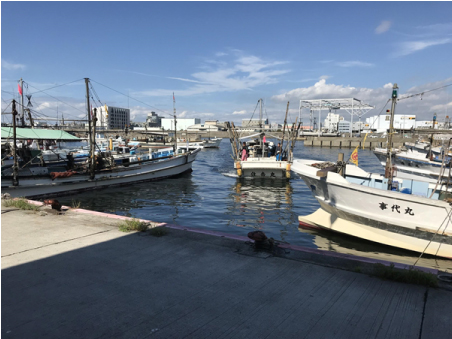 Fishing boats depart early in the morning and come back in the afternoon.
Fresh fishes and shellfishes are sold one after another at the auction.
There are about 30 shops that sell fresh seafood, such as turban shell, abalone,
swimming crab, squilla, flatfish, cutlassfish, octopus, etc. at reasonable price.
Sushi or seafood restaurants attract people. One of the recommendations is"Anago-Donburi" or a rice bowl topped ith a deep-fried conger eel.
"Gatcho-Karaage" or deep fried suggrundus is the local specialty of Izumisano and sold in front of the Aozoraichiba.
Closed: Wednesday