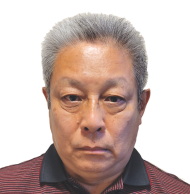 Hello! I am Masa. I was born in Ehime Prefecture, and living in Toyonaka city.
After getting National Guide License, I had guided foreigners mainly in Kinki region (Osaka, Hyogo, Kyoto, Nara, Wakayama).
I enjoy visiting World Heritage Sites, or shrines and temples.
Recently I began fishing on the boat. Why don't you join fishing with me from Izumisano Kanku Marina!
I also like introducing Japanese martial arts or traditional Japanese art.
When you come to Izumisanno, please call us.