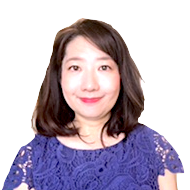 Hello,I'm Kyoko. I live in Namba area ,Osaka City. I am enjoying urban life.
Traveling is something I enjoy doing. I travel whenever I have the chance. And I'm really looking forward to eating delicious food while traveling.
There are so many wonderful restaurants and local specialities in Osaka, especially in Izumisano City. Let's enjoy with me!
Our guide group members know the Osaka very well, so we will be delighted to act as your guide if you visit Osaka.
Please contact us.