Tahoto in Jigen-in Temple
Tahoto in Jigen-in Temple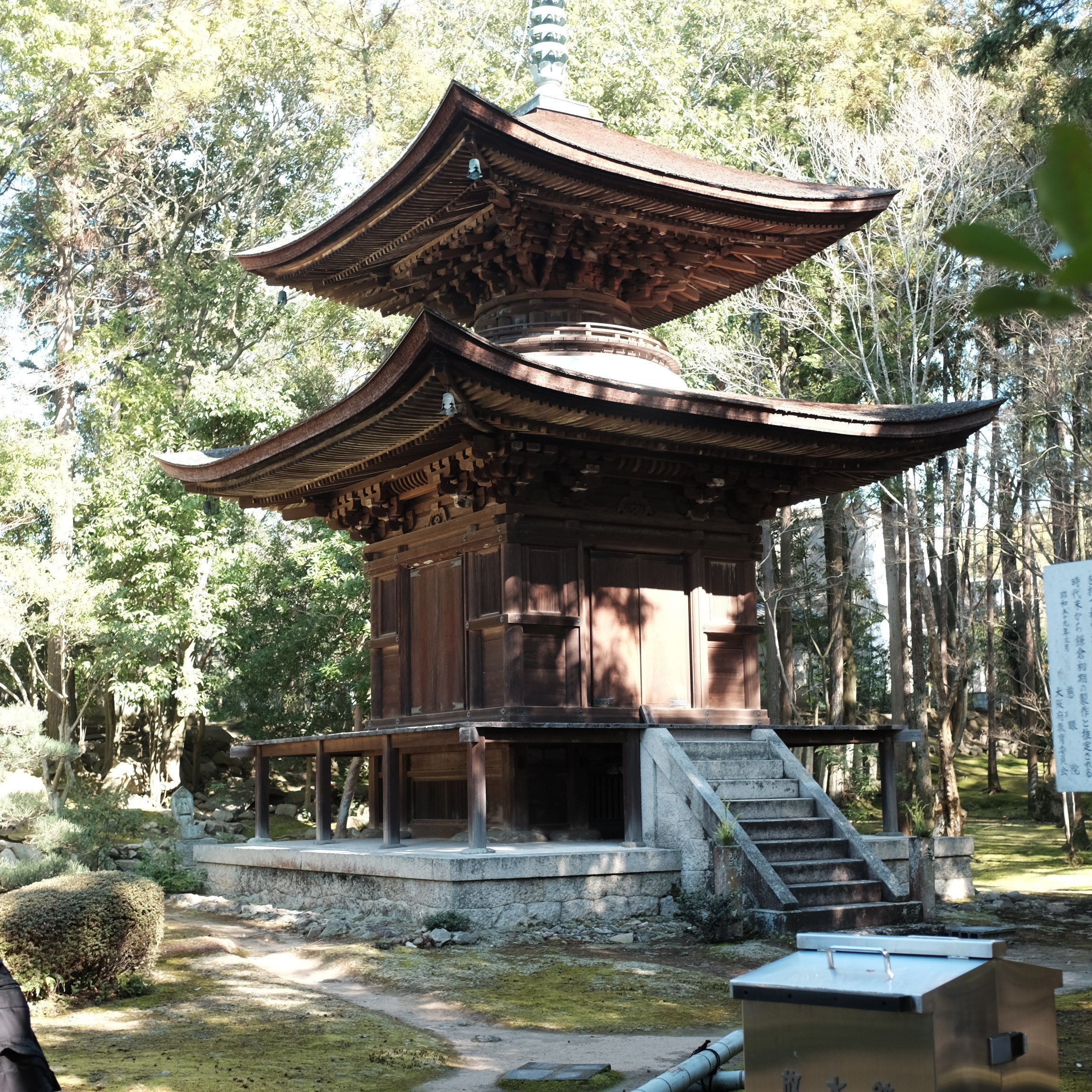 Designated as a national treasure
The temple belongs to the Omuro School of the Shingon sect of Buddhism. It was given its official name "Jigen-in" by Ninnaji Temple in Kyoto in 1665.
There is also a theory that it is the successor to Muhenko-in Temple (depicted in the Painting of Hineno Village). It was likewise officially affiliated with Hine Jinja Shrine.
A two-storied pagoda (Tahoto) built in 1271 has been preserved until today. It was designated as a national treasure.
The main hall of the temple is an important cultural property.